EXPAND YOUR MARKET, REDUCE YOUR OVERHEAD, AND SAVE TIME
Business development is about creating long-term value by creating or strengthening meaningful partnerships, by expanding or opening new markets, and by enhancing the value of your clients. The core components of the operation and development of your business is the technology you use to interact with your employees, clients, suppliers, media, and management. As business expands, information technology needs grow and pressure to enhance IT systems begins to act as a pain point to further business growth.
Blue Axis provides knowledge and experience within an IT framework to help resolve specific technology issues as well as business management and development solutions which are fueled by IT. We are ready to become your reliable IT partner with the functional know-how, detailed understanding, resources and in-depth expertise to ensure that your business, management and staff use Information Technology efficiently, effectively, and in-line with your goals and business challenges.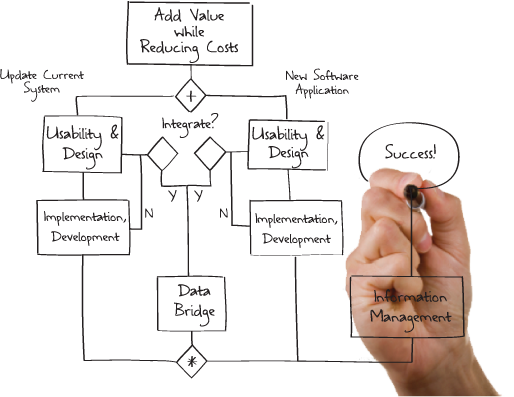 With experience in Business Development and Process Management, our software development, implementation, quality assurance and software support are built on a deep understanding of all business and functional requirements as well as any subtle nuances of business workflows.
We offer comprehensive software services that cover the full development and implementation cycle of your IT project including a full range of consulting services.
IT Infrastructure Audit
IT Strategy Development
Software Architecture Review and Planning
Network and Application Security
Project Requirements Definition and Design
Choice of Technology / Framework
Business Process Analysis and Formalization
ENGAGE A TECHNOLOGY PARTNER WHO PROVIDES MORE THAN SOFTWARE
Blue Axis understands more than the technical requirements behind developing a truly successful application.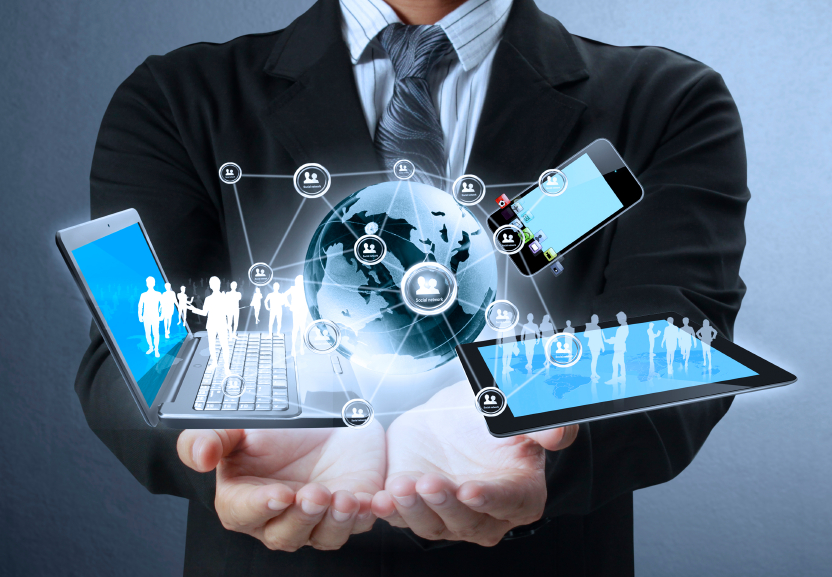 Effective Process Management is the backbone of a well designed Information Technology system. In order to deliver a software product that does more requires an understanding of the complexities of your business model and business workflows.
We watch for potential bottlenecks in the fulfillment process and work to anticipate and predict any future concerns as your business grows. Forecasting business expansion and increased sales, we plan to leverage economies of scale and improve efficiency by synchronously and asynchronously performing as many tasks within the fulfillment cycle as possible.
Blue Axis invests time learning everything we can about your market segment and your existing and potential clients so we come to fully understand their needs. Our Process Modelers and Engagement Specialists work to design an intake system that endeavors to fulfill your client's practical and emotional reasons for engaging with you.
If you anticipate your clients will be talking about you in their social circles, Blue Axis works to make sure that your application engages in those social markets and incorporates them into your process management.
BUILD UPON YOUR EXISTING APPLICATIONS AND FULFILLMENT PROCESS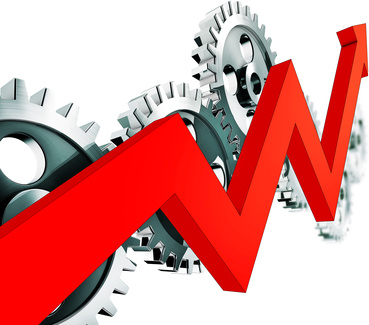 If you have an existing technology process you'd like to improve, Blue Axis engages with you to carefully investigate your existing fulfillment cycle. We either review the areas you specifically define, or we evaluate the entire process from beginning to end. We start by asking where you may see room for improvement based on your experience and then continue to look for anything we can find which could be further automated or enhanced. Blue Axis works to electronically streamline as many of the business process functions as possible, allowing more transactions to pass through the system with reduced overhead costs.
We evaluate the best programming framework and information systems, including database or storage mechanisms, the programming language, the interdependence of application frameworks, and different Application Programming Interfaces (APIs) to use across disparate systems. As your business grows, we help you with application integration and customization, legacy application migration and enhancement, and can even come into an existing application development cycle and salvage a project that's failing to meet its requirements (Project Rescue).
Blue Axis also offers Application Support and Continuous Improvement services if you are looking for a partner to manage the ongoing details of your Information Technology needs.
ENLIST ONLY THE RESOURCES YOU NEED AND ELIMINATE THE OVERHEAD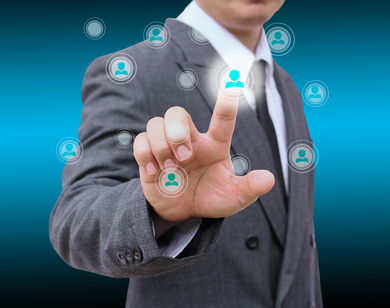 When you engage Blue Axis for your Business Technology needs, you offload the stress and management headaches of building new operational processes or improving upon existing ones. This added Flexibility cannot be matched by hiring additional full-time development staff, as this outsourcing allows you to be flexible to the changing work demands of your company. You have the ability to improve your Information Technology needs as they arise, and during slow periods have greater cost control. When you hire Blue Axis, you know your workforce comes fully trained and is highly specialized in the field of need.
We have solid skills and deep expertise in building enterprise solutions of various complexity levels. Our experience in Business Process Management, Resource Planning, Customer Relationship Management, Collaboration and other business disciplines allows us to provide you with best-practice custom solutions. We come fully equipped to engage in your project, so you never need to worry about your own employee efficiency – eliminating the time and cost of employee training.
Blue Axis completes what you need, when you need it – all without the concern over payroll taxes, employee benefits, office space, and equipment. We provide everything required to get your project through the finish line. We engage as little or as much as you demand, so you know exactly what is being done, and when it's being delivered. With Blue Axis you are hiring the right people for the task needed, contracting with a company that has the specialized service and experience you need.
SERVICES FOR EVERY STAGE OF YOUR BUSINESS LIFE CYCLE
Blue Axis helps you develop a competitive advantage by providing assistance with your Information Technology framework, giving you sound data to make informed Business Development decisions. Our technological expertise and in-depth understanding of business processes let us tackle each complex situation you will encounter during each stage of your business life cycle.
Our product development team will focus their questions to fully understand your business process, market, and objectives so we can work together to produce the required business operations optimization, reduced overhead cost, and resource efficiency you're expecting.
Start of a New Business
Blue Axis provides advice in the selection process of any and all technology to be used in the establishment of a new business' objectives. Keeping in mind the operational overhead and budgets of the start-up, technologies can be selected which best support continued expansion. Strategies are developed outlining which technologies should be implemented in the start-up phase, and if new technologies should be employed later once the business has reached the target level of profitability. Blue Axis helps to separate the needs from the wants, and works to ensure that the product or service is ready and available to meet the needs of your business and the market it's supporting in this early phase of development.
Business Expansion
Effective business expansion often requires a highly efficient operational process. With additional transactions flowing through the system, bottlenecks and other issues can arise that thwart the your expansion efforts and damage the existing fulfillment processes. Your technology infrastructure at this stage should become fully automated. This includes integration with any legacy infrastructure as well as the handling of other complex business models within the process chain.
On-going Operations
It is here that Blue Axis can help to create a highly cost-effective outsourcing model that allows your business to concentrate on your core competencies and objectives by delegating any and all non-critical Information Technology processes to us. We can help you select the appropriate engagement model to guarantee a perfect fit.
Given the importance of a good business development strategy, what additional benefits can technology offer your operation to accelerate or better manage this process?