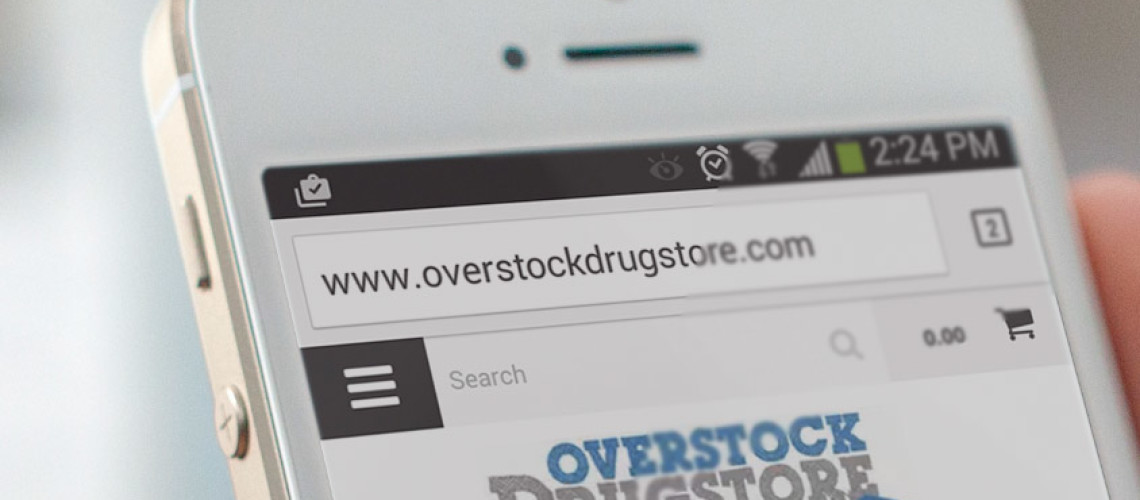 The Challenge
Overstock Drugstore was faced with a legacy application that no longer supported their business model as effectively as it once had. Their existing systems needed an upgrade to meet the demands of their growing business, and some of their suppliers and vendors had made modifications to their own systems, requiring connectivity upgrades. Existing APIs in use at the time their applications were originally developed were retired and needed to be replaced.
Overstock uses several independent applications across their organization and required them to communicate efficiently with one another to facilitate their inventory, sales, and fulfillment cycles. As a price leader in their market, Overstock Drugstore keeps their margins exceptionally low so they needed a solution that would push reliable real-time pricing and stock level changes to their online sales channels.
The Blue Axis Technologies Solution
Blue Axis presented a solution which allowed for future expansion and growth without the need to re-engineer or develop new processes later. The recommendations were presented in simple to understand, non-developer speak so that every aspect of the solution was easy to evaluate.
A new Middleware solution was created and located in the Amazon AWS Cloud. This removed the need to purchase new hardware and allowed for systematic and robust backups, recovery, and archiving of critical data. The new Middleware connected all the disparate applications together with multiple API bridges collecting the relevant data together into a single database repository. Then, new APIs were developed to connect the Middleware's pricing and inventory data, as well as shipping and tracking information with all of Overstock's online sales channels. Blue Axis managed the development of custom scripts written by Overstock Drugstore's participating third-party vendors to facilitate some of the legacy bridge requirements. Finally, modifications were made to the client-side logic of some of their website templates to facilitate their unique pricing model.
The Result
Overstock Drugstore's fully automated and real-time data gave them the confidence to mitigate the risks associated with extending their footprint into new and unrealized markets. The newly developed data bridge allowed for large information sets to be shared between all of their master systems; namely pricing, inventory, sales, shipping, and accounting. This presented management with a truly accurate accounting of each connected operation simultaneously, instead of waiting for reports once the work was completed.
Many of the fulfillment processes previously handled through human intervention were eliminated, allowing those resources to be redirected toward generating additional revenue for Overstock Drugstore rather than having to correct errors after they happened. With the integration of their entire fulfillment system, expenses were reduced by 2-3%, and the elimination of informational delays provided a substantial increase in profitability.
The Next Step
Let Blue Axis Technologies bridge your legacy applications and streamline your business