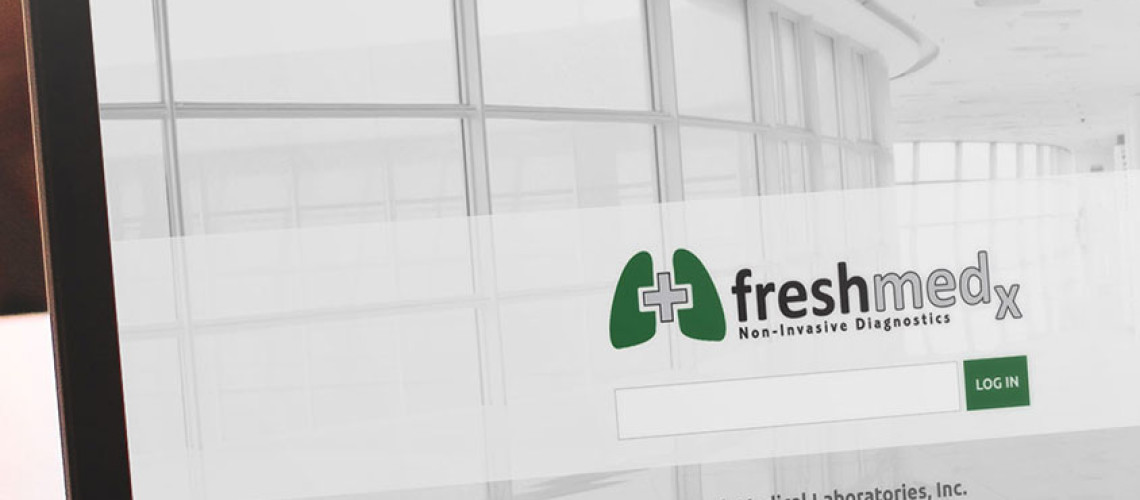 The Challenge
Fresh Medical Laboratories had created two brands to market their EPN Scan®; Freshmedx to facilitate sales in the EU, and ProLung for clinical trials and investigational use in the US market. The EPN Scan® required software modifications to establish differentiation between the two world markets.
Fresh Medical Laboratories, Inc. needed an enterprise that could evaluate their existing software code written in Pascal, modify the software layer integrating with the EPN Scan®, and deliver on their project requirements document to accommodate the necessary industry differentiation. They also wanted to upgrade the machine's computing system to dedicate all its resources to the EPN Scan® tasks specifically, and eliminate any ancillary and unnecessary computing constraints.
The Blue Axis Technologies Solution
Blue Axis Technologies stripped and evaluated the existing source code to determine what documentation was missing, and what packages had to be reintroduced to support all the necessary dependencies. Alternative packages were included and the code base was modified to use the newly collected pieces in an effort to come away with a complete application.
Once that task was complete, Blue Axis Tech worked within the confines of the existing operating system to strip any unnecessary services. This gave the system the appearance of an embedded application and allowed the EPN Scan® to use its own branding throughout the entire computing system, but without the costs of completely rewriting the existing firmware.
The GUI was updated, the existing database structure was improved, and processes were introduced to simplify the user experience while operating the EPN Scan®. An installation routine was created to allow both new and existing machines to upgrade to the new features with easy "point and click" simplicity.
The Result
Fresh Medical Laboratories' EPN Scan® emerged with several improvements over the original design and architecture. The new Graphical User Interface resulted in significant ease of use enhancements, making the user interface more intuitive. EPN Scan® Technician satisfaction increased, helping patients receive a positive and comfortable experience throughout the entire testing process. Reduced technician service calls and inquiries allowed for a better distribution of internal resources throughout the company.
Worldwide distribution of the EPN Scan® was made possible via an Internationalization module added to the machine allowing native language alerts to be displayed to the company's international medical technician base and market.
Architectural enhancements throughout the code helped guarantee that the data collected in the remote testing sites was returned complete and error free. These additional quality controls gave Fresh Medical Laboratories confidence in the performance of the EPN Scan® device during each test.
Blue Axis Technologies assistance with the design, architecture, and development of enhancements to the EPN Scan® technology helped Fresh Medical Laboratories deliver this medical breakthrough to the world. The EPN Scan® can painlessly assist patients and their physicians to reduce the blight that lung cancers leave on the worldwide community.
The Next Step
Let Blue Axis Technologies develop your embedded application or outmoded programming code