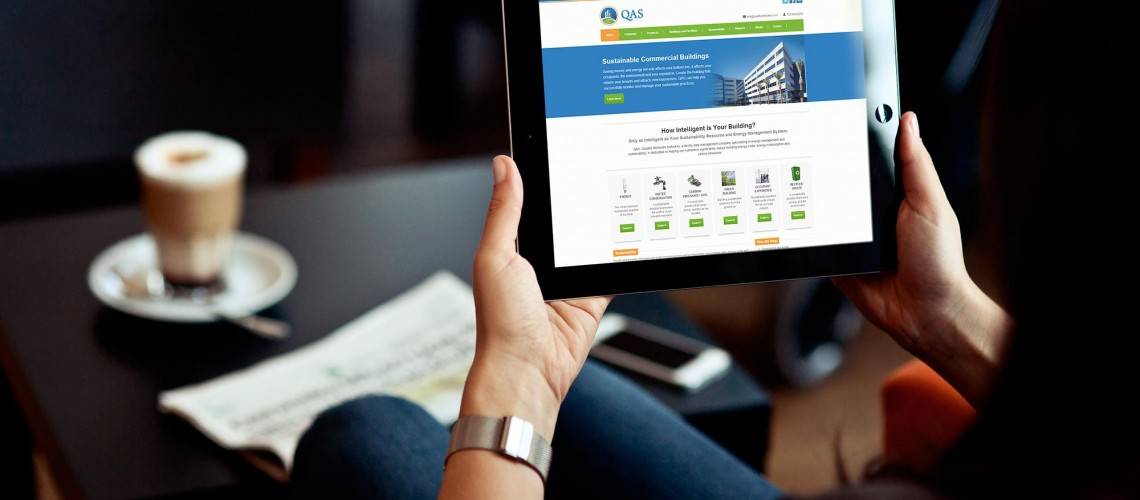 The Challenge
QAS (Quality Attributes Software) has an amazing software application and kiosk terminals to facilitate the increased energy savings they bring to their clients. Their product however, was not selling well because of the company's lack of a strong and confidence building presence in their marketing materials. Their clients needed and wanted the technology, but were afraid to commit given the look and feel of QAS's presentation.
The Blue Axis Technologies Solution
The Blue Axis Technologies Creative Director oversaw the entire rebranding and redesign of all the electronic media, tradeshow booths, stationary, and other print collateral for the entire organization. A solid style guide was created and shared across all QAS's departments, giving everyone the tools they needed to stay within the confines of corporate guidance without the need to micro-manage every design decision.
The Result
With the complete redesign of the Website and the integration of all media materials into a new and fresh branding schema, the company was able to represent itself as the power player that it was. Confidence in QAS was dramatically improved as their sales channels met with potential clients. The new look and feel of the company allows the sales and marketing departments to easily direct their clients through the discovery process and into a solution.
The Next Step
Learn more about how Blue Axis Technologies can help you re-brand your organization