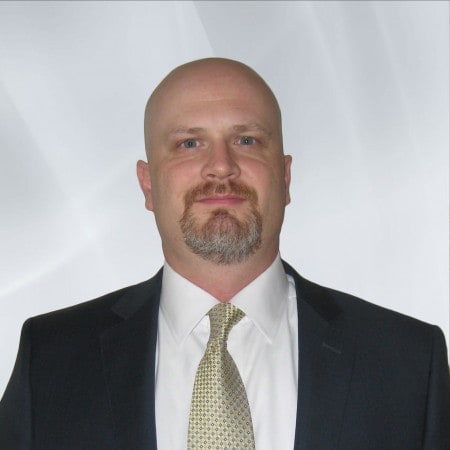 Ryan Betts
Sr. Network & Security Architect
Ryan Betts serves as the Senior Network and Security Architect for Blue Axis Technologies where he is responsible for the Architecture, Design, and Implementation of client Network Infrastructure. Ryan ensures that client's requirements are being met in the most cost-effective manner using the most compliant methods, and works to help unravel whether a simple firmware update is required or a more robust execution strategy is needed to meet the client's needs.
Ryan's Network and Security team is usually able to build an entire network system through remote access technologies which dramatically reduces implementation costs passed onto the client.
Whether he's building a DataCenter from the ground up, or reevaluating VPN devices, Load Balancers, Switches, Routers and Firewalls, Ryan offers experience and skill unrivaled by many others in the industry.
Overview
Prior to joining Blue Axis Tech, Ryan Betts designed and implemented numerous US Federal networks for multiple
Federal Agencie

s
, obtaining a Federal
Public Trust Clearance
from the US Government. Additionally, Mr. Betts has overseen the design/build of multiple
Internet
and
Enterprise
Data Centers to centralize the organization's IT operations and equipment, and redefined how they store, manage, and disseminate their data.
He has also implemented Call Center Networking infrastructure and build-out, and worked to convert numerous Frame Relay Networks and Firewall Clusters to Best Practice and modern Security standards.
Expertise
Routers – Cisco ASR1000, 39xx, 29xx, 19xx
Switches – Cisco Nexus, IOS, CatOS, Blade Chassis, Juniper
Firewalls – Juniper / Netscreen, Nokia Checkpoint, PIX ASA, Fortigate
Load Balancers – F5 Big IP, Brocade – Server Iron, Fortigate, ACE
IDP/IPS – 3Com Tipping Point, Fortigate, ASA
VPN – Juniper / Netscreen, Fortigate, Cisco Concentrator, ASA
RSA SecureID
Cisco ACS Appliance
Anue Aggregator
Prior History
GCI

Network Manger / SME

2008 – 2012

Aetna Health Care

Senior Network Engineer

2006 – 2008

Xerox

Network Engineer

2000 – 2006